vPeer Networks 

Invest in your members – and they will invest in you!

Build Strong Virtual Communities!

Shift from hub-and-spoke to an interconnected network!

Let members connect one-to-many, one-to-some, one-to-one

Onboard and connect 100 to 10,000+ members

Analyze customized reports to improve programs (Upgrade)

Access tech & network management support (Upgrade)
REQUEST A PRIVATE NETWORK!

Tell us areas you want to LEARN and TEACH

Work within your network to strengthen community

Use our algorithm to match with peers nearby or across the globe
Forum

connects 1-to-Many,

vGroups

connect 1-to-Some,

vPeers

connect 1-to-1

Meet in person or by video technology

Be a Mentor, Peer, or Mentee
Post usable knowledge in the Learn Bank and discuss ideas in Forum

Collect evidence for growth and performance

Be a valued mentor or peer – and make greater impact!
Mentors and Peers
help us get better at career and life.
vPeer is virtual peer community building.
This impacts our economy, our workforce, our families… and each of us.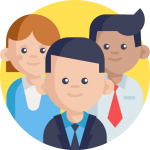 Private Network

Join For Free!
Up to 3,000 Members
Network Matches

 Network Video Sessions

 Network Private Forum
Network Private Learn Bank
Chat / Text / Push Notifications
Use on Browser or Mobile App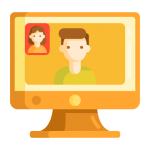 Premier Private Network

$99/Month
and Up

Support Network Privileges
+
Customized Tech Support

Customized Data Reports