vPeer Networks 

Invest in your network – and they will invest in you!

   Shift from Hub and Spoke to an Interconnected Network!
   Members/Employees Match, Meet, Mentor, Make Greater Impact
Customized Professional Development

Peer-to-Peer Thought Partnership

Customized Reports on Data Usage (Additional Cost)
Our algorithm matches peers nearby or across the globe

Tell us areas you want to LEARN and TEACH
Be a Mentor, Peer, or Mentee

Meet in person or by video technology

Engage with Influencers and Peers in your field
Share Learn Bank resources

Acquire ratings that make you a master at your craft

Collect evidence for growth and performance evaluations

Grow as thought-partners to make greater impact!
vPeer is founded on a simple yet powerful concept
Mentors help us get better at career and life.
vPeer is virtual peer-to-peer mentoring.
This impacts our economy, our workforce, our families… and each of us.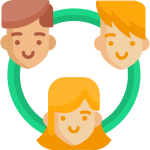 Create Free Network

Onboard up to 500 Members

Unlimited vPeer Network Connections
Unlimited Network Video Session Times

Network Learn Bank Access
Chat / Messaging
Text Notifications
User Ratings

User Reports (Subscription)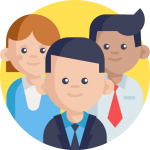 Contact Us
Customized White Labeled Solution

Access to Growth and Data Usage

Full API Integration
Unlimited Network Members
Specialized Tech Support
Customized Data Reports
–
–
"75% of all successful people say they have mentors…
the other 25% wish they did"
Dr. Dilara Sayeed, Founder & CEO, vPeer